**All Prices Include Shipping and Handling**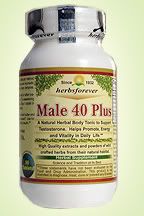 Male 40 Plus - $40
After the age of 40 the production of testosterone in males starts decreasing more rapidly, which causes the problems of poor desire for sex, irritation, loss of appetite, tension, anxiety, pain in the bones and joints and increase in deposition of fats. These symptoms are known as Adogen deficiency in aging males. Though, it is compared with menopause in women, the sperms remain active up to the age of 65 to 75 or older. However, these cannot be considered signs of old age, but a deficiency of male hormones. This can be fixed with an herbal dietary supplement without using synthetic male hormones.
ZMA - $30
ZMA is an anabolic formula manufactured by a proprietary process that actively bonds highly bioavailable forms of zinc and magnesium. Formulated with vitamin B-6 to further enhance absorption and utilization, ZMA is a powerful non-steroidal, all-natural dietary supplement clinically proven to increase testosterone levels.
Isagenix Essentials for Men - $40
A specially designed formula meant to support a man's focus, energy and stamina.
Hair Gain - $35
This forumla helps in the nourishment and healthy growth of hair. These herbs check the loss and premature graying of hair and help stop breaking, damaging and thinning of hair by improving blood circulation to hair follicle. They boost and maintain strength of thick, healthy and long hair.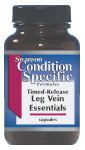 Leg Vein Essentials - $20
These timed-release capsules encourage optimal blood flow and support healthy vein and capillary membranes with potent extracts of butcher's broom, hawthorne, horse chestnut and more.